a research project for
the money curious
view slides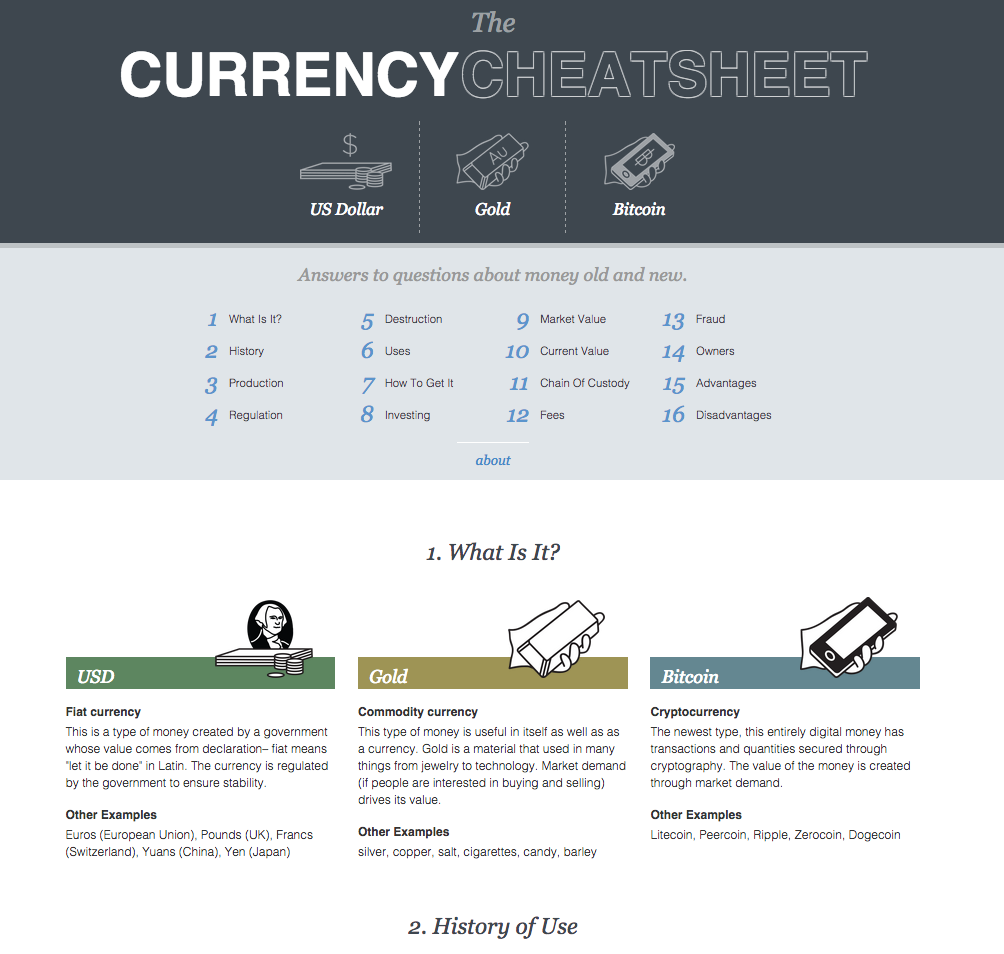 cheatsheet
---
Asite created for the curious to learn about money through the comparison of the dollar, gold and bitcoin.
Who are the
money curious?
They're people who pay attention to their money and are curious about how currencies work. They hear about terms like 'the gold standard', 'fiat currency' and 'decentralized currency' but don't quite understand what they mean or why they are often in the news.
They are people who are interested in bitcoin and the blockchain technology and need a quick impartial way to understand its implications.
The Project
Use the research from Coin Ledger to help everyone understand currency.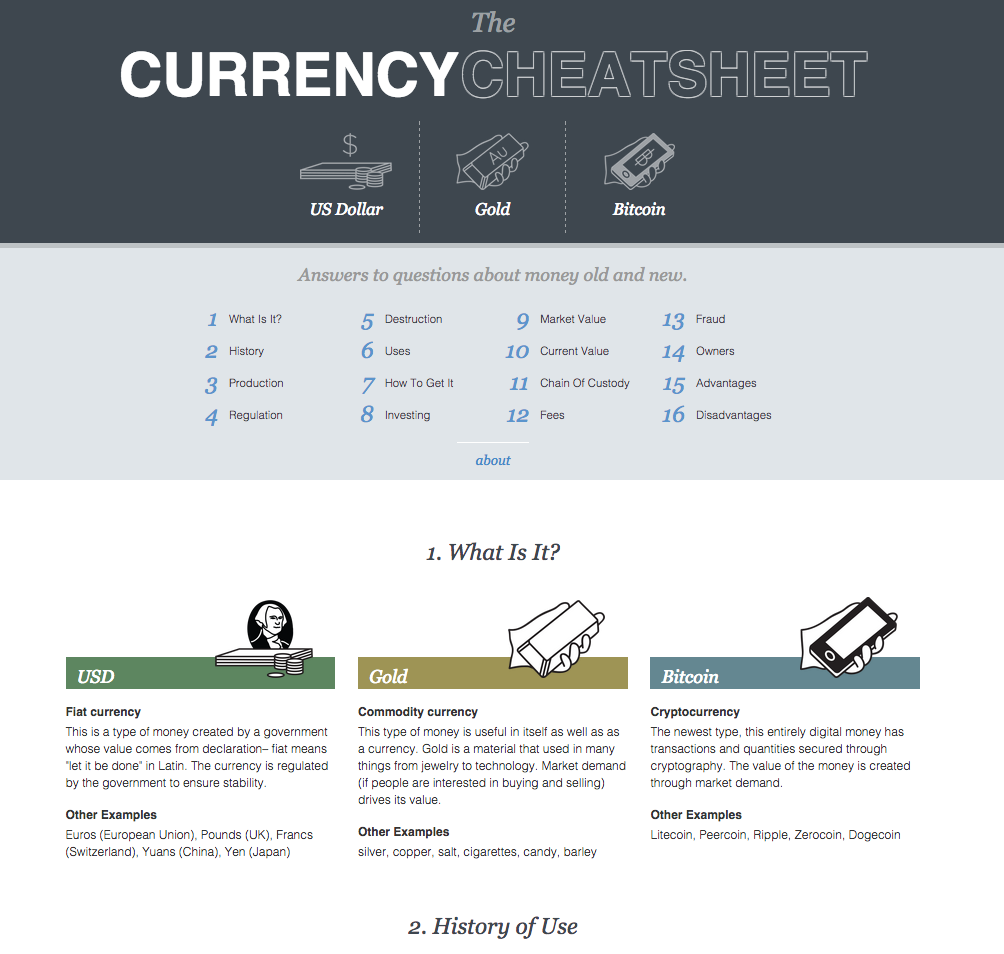 Site
Compares the dollar to gold and bitcoin.
This project came out of the research conducted during the design of Coin Leger. We wanted to refer to the information without needing to open a document and we wanted others to benefit from our research.
The site was set up to be scanned quickly, with short succinct paragraphs describing each topic and illustrations to make the long page of text feel less overwhelming. The content was most useful as a comparision so each of the currencies were laid out alongside each other. Links to sources were embedded into the text.